Zoysia Nara - The toughest Australian native lawn
Nestled amongst the rocks high above the beach at Deepwater National Park near Agnes Waters, we stumbled across Zoysia macrantha (Zoysia Nara is the cultivar of Zoysia macrantha) growing in a small patch of sand.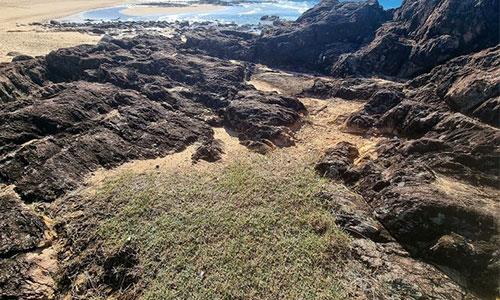 This little patch of Zoysia macrantha was healthy considering it had extremely harsh conditions to compete with in this rugged, extremely windy unspoilt coastline.
We can see why Zoysia Nara is a big winner for Australian backyards. What tough grass!