Turf Varieties
Unsure of what turf is best for you? As Experienced turf suppliers Let us assist you to buy sod that is right for your needs.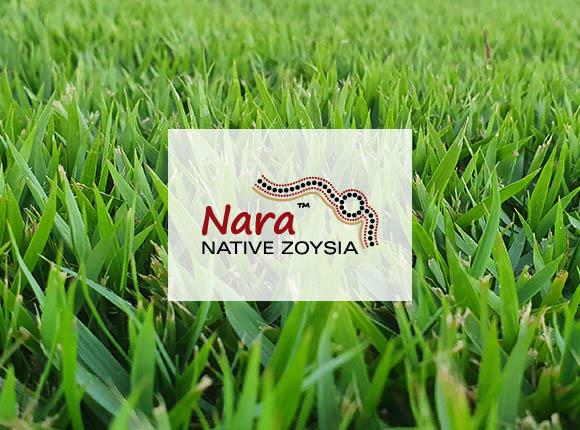 Environmentally friendly native turf
Nara Native Zoysia Turf
Nara™ turf is native to the east coast of Australia and is an incredibly tough turf, well suited to our extreme climatic conditions we face in South East Queensland.
Nara™ is very low maintenace turf and requires less mowing than other turf varieties. Its thick root system and thick swards enables to out-compete weeds once established. Zoysia Nara™ sod is a vibrant green throughout the year, even when the lawn is dormant in winter.
Once established Nara™ can survive just on natural rainfalls and is highly resitance to pest and disease. Zoysia Nara™ will thrive in windy and high saline coastal conditions and has an excellent wear resilience.
Folding mature leaves, soft to feel touch
Sapphire Soft Leaf Buffalo
Sapphire® Buffalo turf is an excellent choice for those shady areas due to its ability to survive in 70% shade and is also an excellent choice for full sun areas.
Sapphire® has a finer leaf compared to other Buffalo turf varities due to its folded leaf blades; which give the gives the grass an incredible soft feel. Sapphire® Buffalo is considered the greenest buffalo on the market, even when it's dormant in winter.
This variety of sod is extremely hard-wearing and has a rapid recovery rate if damaged. This variety has a dense root system which makes it drought tolerant and will out-compete weeds once established. Sapphire® is an excellent choice for allergy sufferers due to it's low seed head production.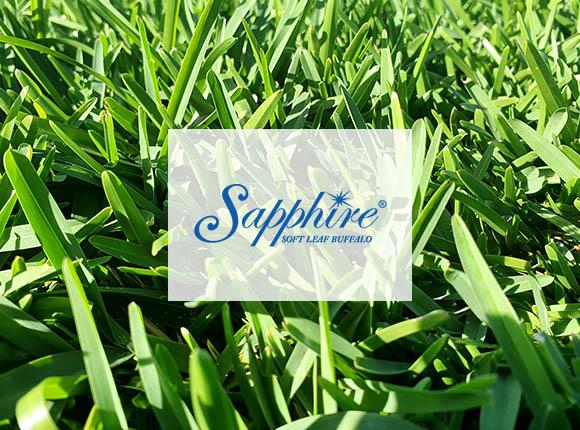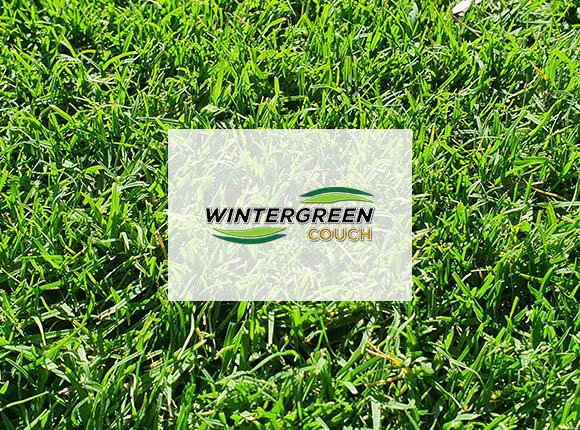 Extremely hard wearing and self-repairing
Wintergreen Couch Turf
Wintergreen Couch sod is extremely hardy and thrives in full sun and is known for its extremely quick recovery rate due to the Wintergreen's very deep root system, making it ideal turf for those high traffic areas.
Wintergreen Couch has a soft fine leaf, dense growth and lush green colour, making this grass an excellent and affordable lawn choice.
Wintergreen Couch grass is highly drought tolerant and will go dormant in prolonged dry periods and in winter but will still remain a vibrant green colour throughout the cooler seasons.
Sectors our Turf Supplier Company Serves
As A SE QLD & Wide Bay-Burnett Region SOD Supplier, we cover a range of sectors and have a variety OF SOD SUPPLIES for every need, here are a few.
Golf Courses

Retirement Villages

New House Builds

Landscape Architects

Contracting
Visit our Sod Supplier HQ to View our Grass Varieties
All persons are welcome to visit our farm and view turf to buy, via appointment.
At Twist Brothers Turf Sunshine Coast, we understand picking the right type of turf/sod can be challenging. Please come down via appointment and see our varities of turf and turf suppliers for yourself.
Our on-site turf company staff will be available to assist you with any questions you may have along the way.
Operating hours
Monday 8am to 4pm
Tuesday 8am to 4pm
Wednesday 8am to 4pm
Thursday 8am to 4pm
Friday 8am to 4pm
Saturday - Sunday: Closed
Want to book an appointment or buy sod now?
Please give our turf installers a call on (07) 5445 9251 | 0488 409 502